Gravity: Alcohol Sensor (0-5ppm)
Product information "Gravity: Alcohol Sensor (0-5ppm)"
This is an Arduino compatible alcohol sensor module from DFRobot with a 0-5ppm measuring range, supporting I2C and UART outputs. Aiming at fast and accurate detection of alcohol gas concentration in the air, the sensor is well applicable to the small alcohol concentration measurement in the breathalyzer, smart vehicle, and so on.
Based on the electrochemistry principle, this alcohol sensor has been calibrated before the factory. It is characterized by strong anti-interference, high stability, and sensitivity and up to 2 years of service life. The module supports 0.01ppm(10ppb) resolution and 3.3~5.5V wide-range voltage input and works well with mainstream controllers like Arduino, ESP32, and Raspberry Pi. With the easy-to-use Gravity interface and the sample program provided by us, you can conveniently build your alcohol concentration detector using this sensor.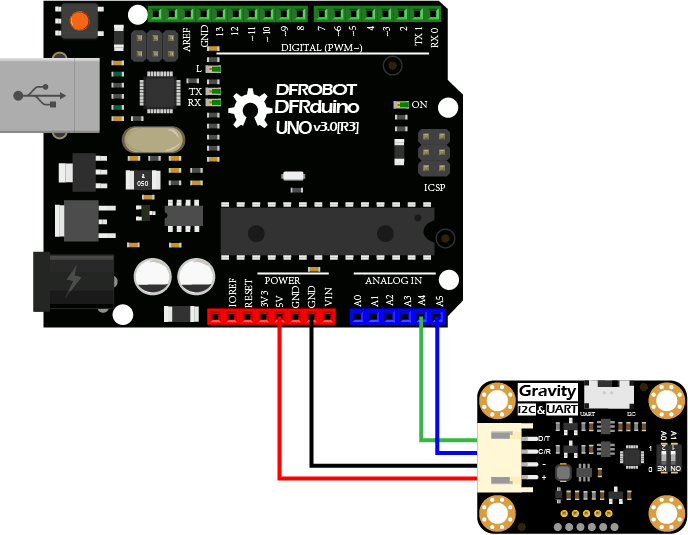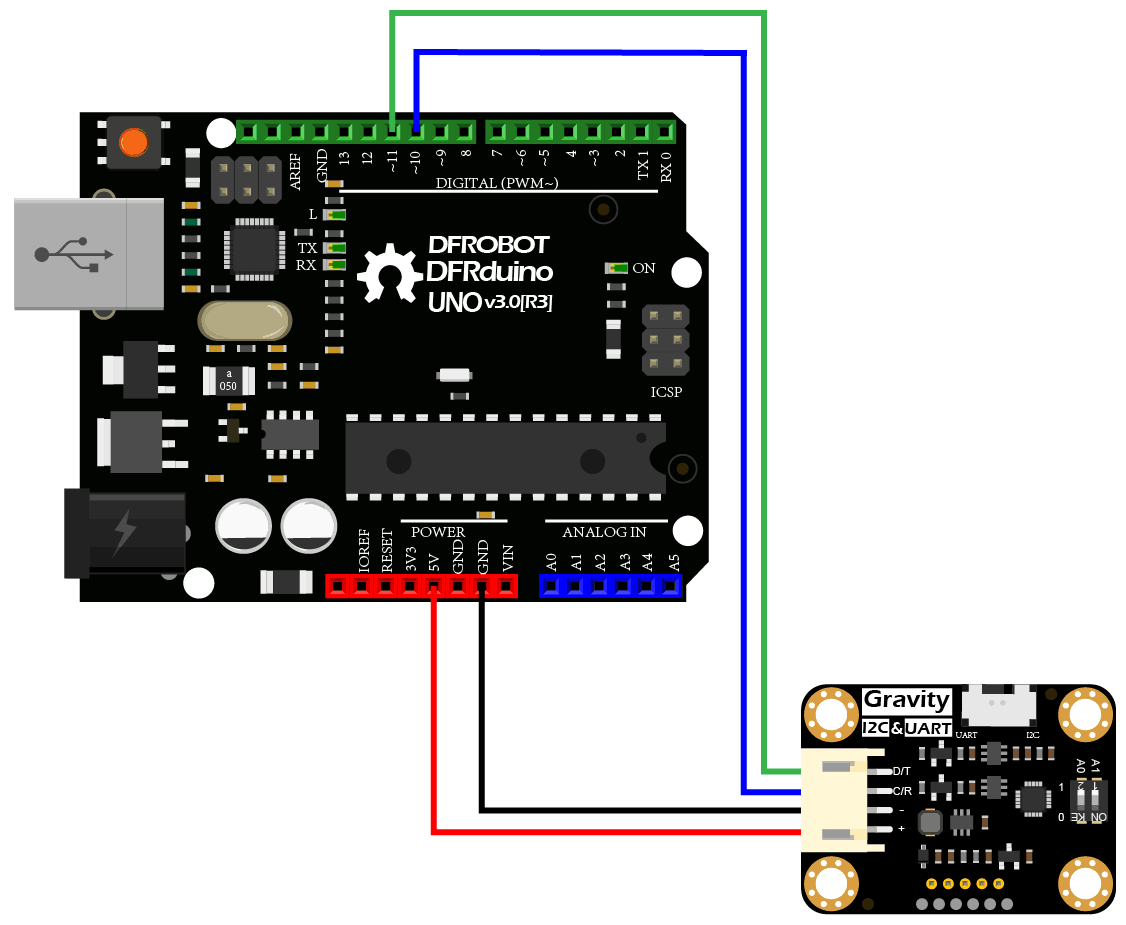 Board Overview
Specifications:
Detected Gas: alcohol

Interfering Gas: benzene(C6H6), toluene(C7H8), acetic acid(CH3COOH), hydrogen sulfide(H2S), carbon monoxide(CO)

Operating Voltage: 3.3~5.5V DC

Power: 0.05W(5V)

Signal Output: I2C, UART(0~3V)

Measuring Range: 0~5ppm

Resolution: ≤0.01ppm(10ppb)

Preheat Time: ≤3min

Response Time: ≤60s

Recover Time: ≤60s

Operating Temperature: -20~50℃

Operating Humidity: 15~90%RH (No condense)

Storage Temperature: 0~25℃

Service Life: >2 years(In the air)

Board Dimension: 27mm×37mm/1.06×1.46"
Documents: